Welcome to another month.
Hopefully, it was a great one for you, even with the Mercury Retrograde, and those who celebrate had a joyful time during Mabon and were able to enjoy an apple or two.
It was time for some apple pies, with Tillamook Vanilla Bean ice cream, and some JD's Vegan Apple Butter ice cream the rest of the time.
As for the writing work, it has been moving along. The fall and winter seasons appear to be the most productive, and in the past month, the workload is arranging itself quite nicely.
Book two of the Jakub Riser series will release on October 31st.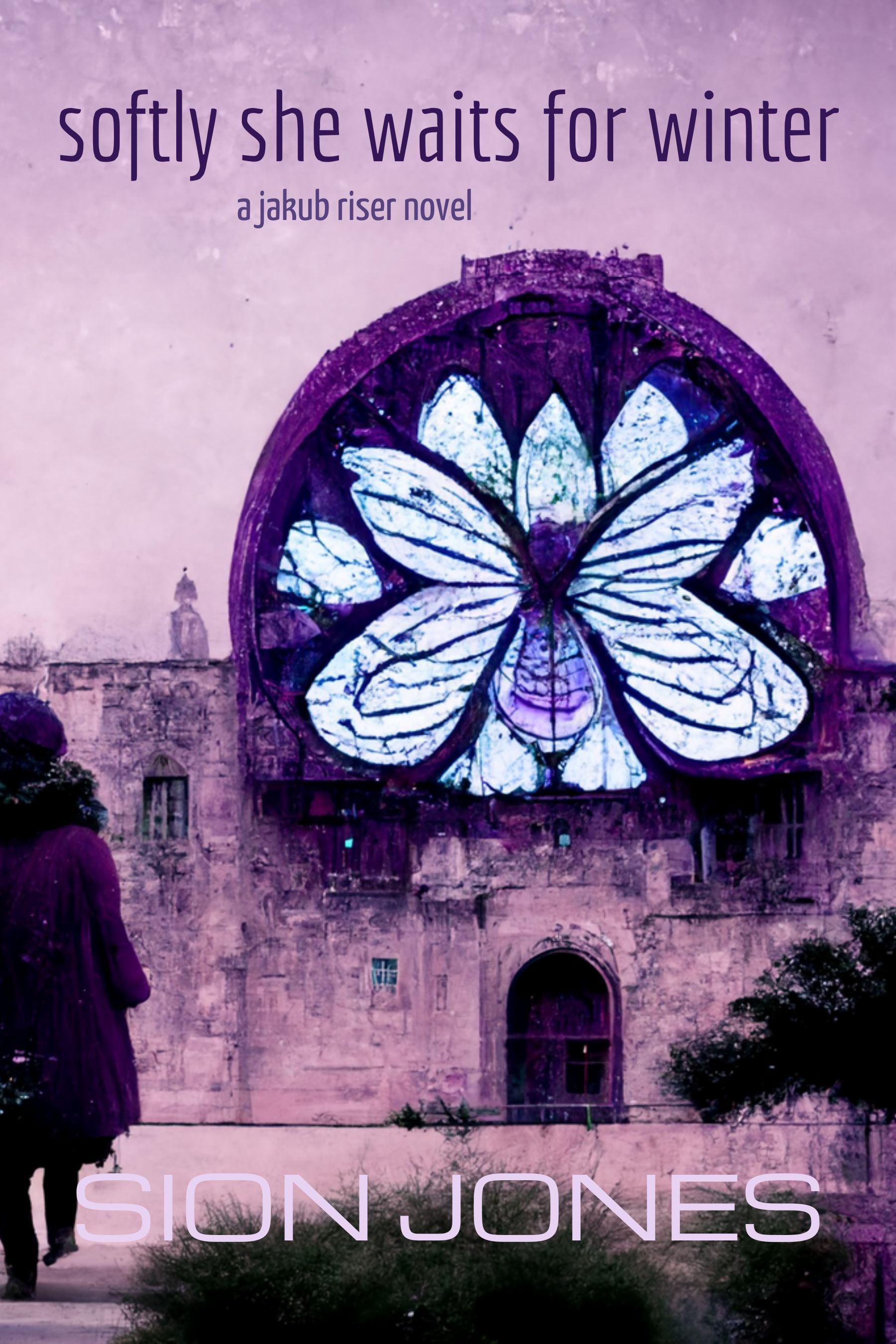 The writing and editing are complete, so now it is a matter of production.
This book is particularly exciting because it introduces many new characters that not only become important throughout this 13-book series but also find lives of their own in many of the Veil series books. It is an incredible pleasure to present them all to you in their many highs and lows, both during incarnate life and in many cases afterward.
Work has progressed on books three and four of the Jakub Riser series, Flow and Amplitude, respectively. Flow is in a mixture of planning and writing, while Amplitude is completely planned out and writing has already commenced.
The Veil series has new additions as well, with the novel Remember Me, Anteros selected as the primary work for this year's National Novel Writing Month (NaNoWriMo) submission. It is also mostly planned out, with some residual preparation left to be completed.  
We'll break all of the normal secrecy and say that this work explores the idea of falling in love with subjects in our dreams. It also interrogates the premise of the actual substance on which the dream state is built.
Anteros, in opposition to Cupid, is a god of unrequited love; in other words, his job is to set these things right and fix the separations. This will become of great interest in several scenarios within the novel. You should find satisfaction in how these resolve themselves.
At the least, that is the hope.
Another writer, earlier in the month stated in a Twitter post that they wanted to see a villain's journey for once instead of a hero's journey. It made more sense than it was supposed to, and now there is a new Veil series novel in the planning stages that is precisely that. A villain's origin story.
He is a character that you will meet in Book Two of the Riser series and will grow and grow for quite a few novels until he reaches a resolving point.
He's a handsome devil, too. Ladies would probably swoon if they saw him on the street. Always the immaculate dresser and could easily walk off the pages of Gentlemen's Quarterly. Much more handsome than the person that he is based on.
If all goes according to plan, there will be a good amount of new reading available for the chilly winter months ahead.
I would like to take this opportunity to give a huge shout-out to our libraries. Many of us leaned into reading for the first time because of our local library, and these institutions have been critical to public improvement for millennia now.
Money can corrupt. In some instances, the library system can be affected as well. Whether you are an author, a publisher, or most importantly a reader, protecting this valuable resource and helping provide access to information and literature is paramount to the positive evolution of culture and advancement.
I have signed, in solidarity with many other authors you may know, the open letter Authors For Libraries. As it is described:
💡
Hundreds of authors are speaking out on behalf of libraries, demanding that publishers and trade associations put the digital rights of librarians, readers, and authors ahead of shareholder profits.
You can read the full text of the letter I signed here.
We look forward to your feedback. Sign up today for this newsletter by clicking on the Subscribe button and be notified of new books as they are completed and become part of our Advance Reader Crew!  
Have a wonderful month, and we will talk to you again soon!
-SJ