Offerings for Arianrhod Official Release Date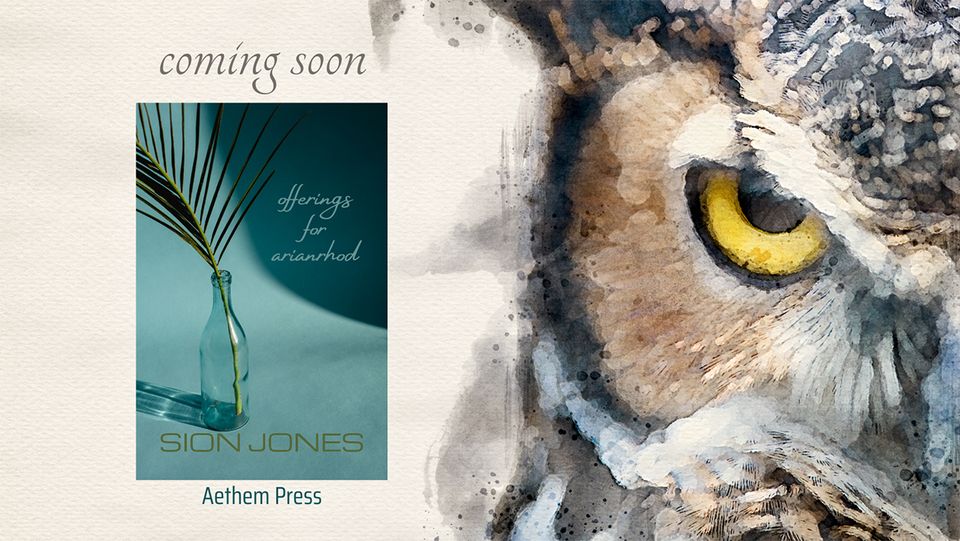 Aethem Press – Austin, Texas:
Offerings for Arianrhod, a novel by the magical realism and surrealist author Sion Jones will be available September 22, 2021.
From acclaimed storyteller and magical realism author Sion Jones comes an exciting new tale of love in extreme circumstances.

Shelby Curl has spent his life living as close to the book as possible. Son of a firefighter, brother of an EMT, he has lived out their values as a simple laborer on the search for his love.

The question he has is how to deal with a whirlwind romance that has ended in disaster and cut him off from Kat Sezniak, the woman of his dreams, an artistic divorcee from upstate California?

Especially when that tragedy is his own death.
Offerings for Arianrhod will release on ebook and paperback platforms and can be purchased on Amazon, Apple Books, Barnes and Noble, Kobo Rakuten, Scribd, and other locations where fine books are sold.